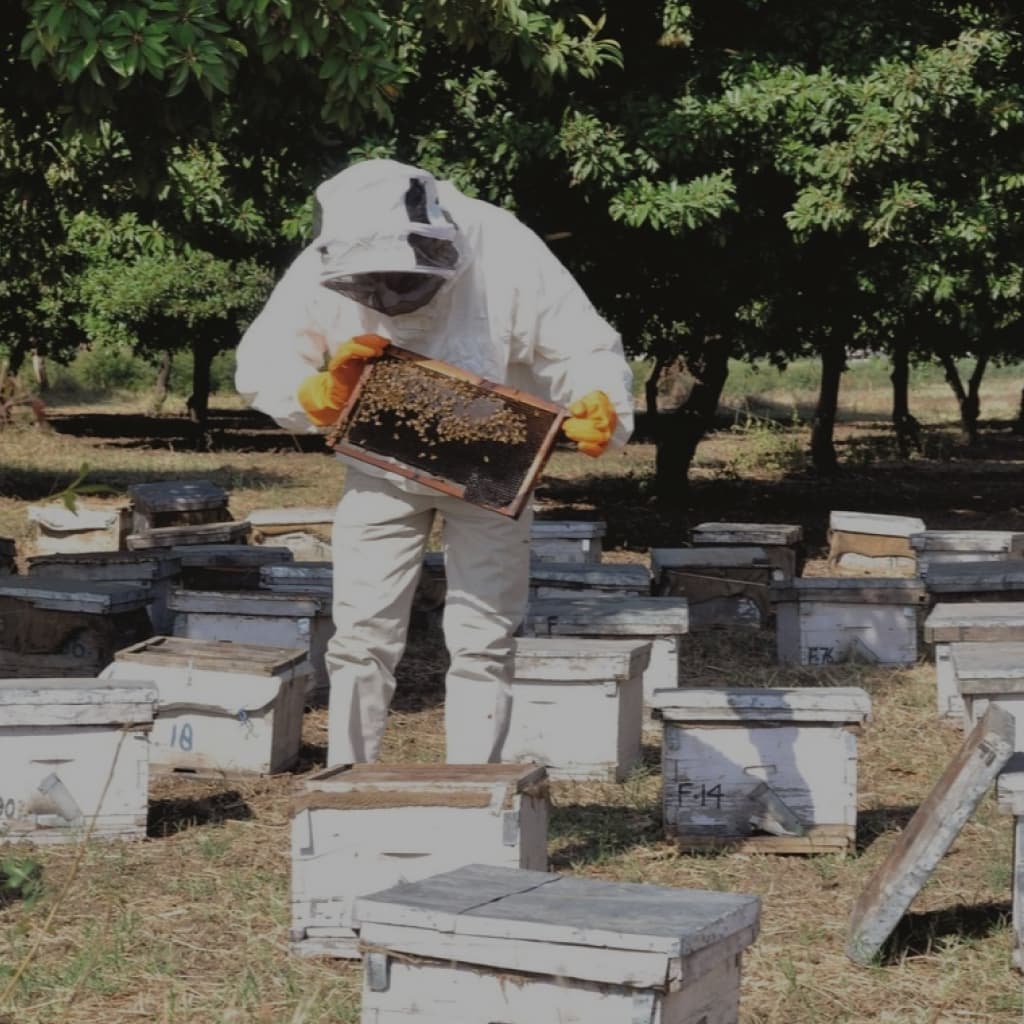 Apera India is a leading producer and supplier of high-quality honey products in the world. With a rich heritage and a commitment to excellence, we have been serving customers across the world. Our mission is to deliver pure, natural, and delicious honey that not only delights the taste buds but also promotes health and well-being.
At Apera India, we believe in the importance of sustainable and ethical beekeeping practices. We work closely with beekeepers who share our values and adhere to strict standards of quality and purity. Our honey is sourced from diverse floral regions across India, allowing us to offer a wide range of natural flavors and varieties.
We take pride in our state-of-the-art facilities and cutting-edge technology that ensure the
highest standards of hygiene and quality control. Our team of experts oversee every step of the production process, from hive to bottle, to ensure that our customers receive only the best.
Our honey products are not only delicious but also packed with natural goodness. Honey is known for its numerous health benefits, including its antibacterial properties, antioxidants, and soothing effects. We are dedicated to preserving these natural qualities by using gentle processing methods that retain the honey's nutritional value and unique flavor profiles.
In addition to our commitment to quality, we prioritize customer satisfaction. We strive to create lasting relationships with our customers by offering personalized service and a range of honey products, tailored to their preferences. From raw honey to cosmetics, and cosmetics to snacks , we have something to suit every palate and purpose.
At Apera India, we are also passionate about raising awareness about the importance of bees and their vital role in our ecosystem. We actively support initiatives and projects that promote bee conservation, education, and sustainable beekeeping practices.
We invite you to experience the pure goodness of Apera's wide range of honey and various products and join us in our journey towards a healthier and more sustainable future. Choose Apera India for honey that is as pure as nature intended.
Over Four Years of Our History
Apera India has a rich history rooted in passion, innovation, and a deep appreciation for the natural bounty of honey. Our journey began over two decades ago, driven by a vision to provide pure, high-quality honey to consumers across India.
In the early years, Apera India formerly known as Apis Divine Honey started with small scale manual honey packaging and beekeeping operations in a rural village of India, Maherpura. The founder, Mr. Salman Ali Dodiya, a passionate beekeeper and entrepreneur, with support of his father Noorbhai Dodiya and immense technical skills in him, recognized the potential of honey as a natural and nutritious product. With his expertise in beekeeping and a commitment to sustainable practices, he laid the foundation for what would become a leading honey company.
Through hard work and dedication, the company gradually expanded its operations. As the demand for honey grew, the company invested in modern infrastructure and technology to ensure the highest quality standards. With a focus on sustainable sourcing, the company built strong relationships with local beekeepers across diverse floral regions of India.
Over the years, Apera India gained recognition for its unwavering commitment to quality, purity, and customer satisfaction. The company's reputation grew, and its honey products became synonymous with excellence and authenticity. This success was built on the principles of ethical beekeeping, environmental stewardship, and a deep respect for the bees and their habitats.
As Apera India continued to flourish, it expanded its product range to cater to the evolving needs and preferences of consumers in under leadership of Mr.Maherban Ali Dodiya, son of the founder, Mr. Salman Ali. From raw honey to naturally flavored variants, cosmetics to specialty honey snacks and so on, the company embraced innovation while preserving the natural goodness of honey.
Today, Apera India stands as a trusted and well-established brand in the honey industry. Our history inspires us to continually invests in research and development, exploring new products, processing techniques, and packaging solutions to provide the best honey experience to our valued customers across the world.